Observing and Coaching Safe Habits
When you consider the causes of collisions, you may think the majority are hazards or conditions outside of your control. However, according to the National Safety Council, the majority of collisions are a result of human behavior, not physical hazards.
To ensure safe operations, take some time to observe your employees as they work, offer constructive feedback on their actions and discuss ongoing training opportunities. It's important to put an emphasis on developing good habits and putting safety above all.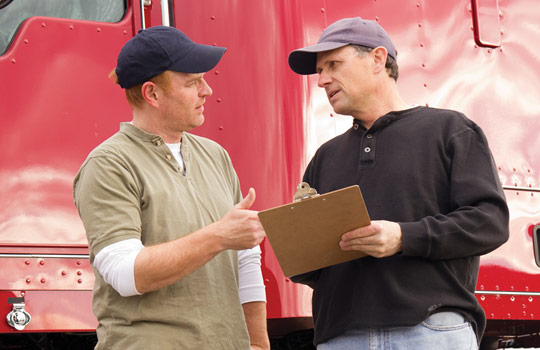 During your observation, focus on the root causes of your most common and costly collisions. An effective observation is not the same thing as a "ride-along." The most successful behavior modification programs are unannounced and unfiltered.
Observe activities like:
• Loading or unloading at the station or terminal
• Pre-trip, in-route or post-trip inspections
• Adjusting mirrors and backing the vehicle
• Operating the vehicle on the road
• Routine tasks during stops
The primary goal of your observation is to coach employees on understanding their at-risk behavior and develop corrective actions. Feedback must be immediate, unbiased and constructive. This should not be used to find fault, but to show true interest in the employee's safety and well-being.
Download our free Behavior Observation Form to assist you in observing and coaching your employees.
Free download: Behavior Observation Form
Download our free form to help you observe behavior and offer constructive feedback to your employees. Download form >>